Our regular farmstand season has ended.  We will reopen on Saturdays starting November 9th through December 28th.  We will be open from 10 to 4 for our winter CSA pickup and for general public sales.  Our apples have all been harvested and we have a great selection available for sale throughout the winter season.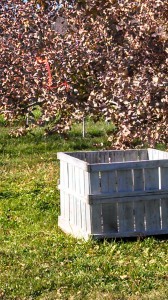 T
hank you for a great regular season!
You can now also follow us on Facebook for weekly updates!