New 2016!  We decided to reopen our farmstand on Fridays and Saturdays (10 to 4) through March 2016!
Our farmstand is stocked with a great selection of fresh seasonal vegetables (greens, roots and more!),  apples, local products, milk, cheese,  and our own pork.  
Join us at the Cole Gardens Winter Market located at Cole Gardens in Concord Saturdays (10 -2) through mid April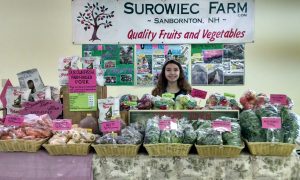 You can now also follow us on Facebook for weekly updates!