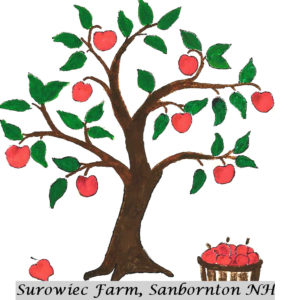 OUR FARMSTAND CLOSING TIME CHANGEs SEPTEMBER 5 
TO DAILY FROM 9 TO 5 PM.
Available in the farmstand are

seasonal vegetables and

local products, milk, eggs, and meat!

  Pick your own apples has started!  Call for picking conditions and varieties. 

We will have our cider donuts available Fridays, Saturdays and Sundays! 
 
You can now also follow us on Facebook for updates!