Surowiec Farm is known as a scenic destination during the fall for apple picking with a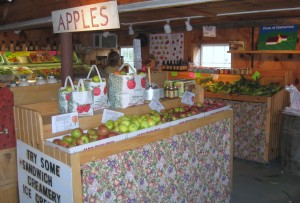 quaint farmstand set against the backdrop of NH's mountain ranges.
August 23, 2020
Please note we have specific covid guidelines for our pick your own season this year.  
No personal containers – single use bags must be purchased prior to picking
Please adhere to "carry in carry out" all trash, including any apples eaten.  Please respect the health and safety of all!
Masks will be required in the farmstand/greenhouse and outside display areas.  We reserve the right to require masks in our pick your own areas particularly when social distance is not possible.
Be respectful of other pickers by keeping distance and limiting phone calls
All children  must stay with adults
Carts will not be available for transporting apple bags or children.  Please provide your own, which are not allowed in the farmstand.
The orchard is only open to those that are picking apples.
No buses, school groups, or organization tours/picking will be held this season.
Please self limit the number of people in your group to those picking only.
Pick Your Own Apples:
  Please call ahead to determine conditions and whether open.
You can pick your own apples from our semi-dwarf trees.   We offer several varieties of New England apples for pick your own, such as Paula Red, Ginger Gold, Macintosh, and Cortland.  We also have Honeycrisp,  Empire, Macoun and Crispin available in our farm stand. Fall is not complete without the crisp, juicy taste of a fresh picked New Hampshire apple.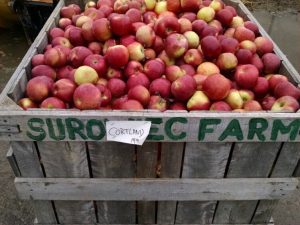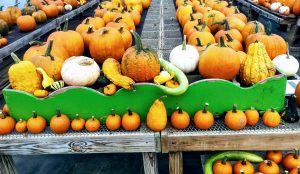 In the fall, chrysanthemums, decorative gourds, and pumpkins of all sizes and shapes flood the farmstand with color.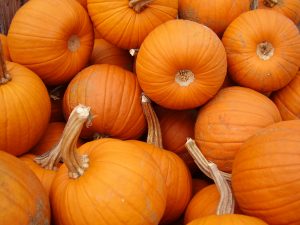 We also have a great selection of seasonal vegetables such as winter squash, broccoli, beets, carrots, potatoes, onions, leeks, greens, and more!