July 13, 2020  We are now open daily 9 am to 5:30 pm.  Curbside orders for food can be made for Wednesday and Thursdays.   We recommend masks and self limiting the number of "family/friend" shoppers as a courtesy to other customers and our staff.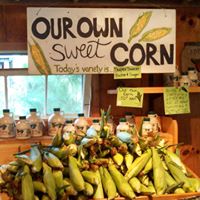 In the summer the farm stand is filled with our own fresh vegetables, such as tomatoes, cucumber, beans, squash, and melons, which are ha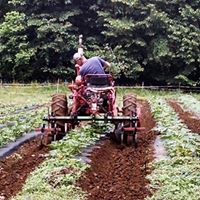 rvested daily.
We use many best management practices to grow our crops, such as crop rotation, disease resistant varieties, cultivation, and hand weeding.
The selection of vegetables varies with the seasons, so come visit often.  Crisp, cool salads, sweet corn, and juicy melons are perfect for those hot summer days and family barbecues.
We also offer a nice selection of locally made products such as meat ( chicken and our own beef and pork), milk, cheese, eggs, honey, maple and so much more!
Summer also bring beautiful colors from our own flower and herb garden.  Culinary herbs (i.e. basil and parsley) are available in the farm stand fresh and ready to use..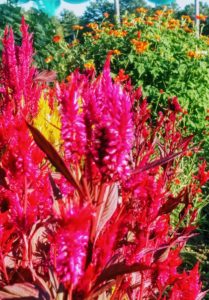 Sunflowers, asters, zinnias and some really unique flowers to bring the summer season into your house and enjoy their beauty for days!
Pick Your Own Blueberries
Please note we have specific covid guidelines for our pick your own season this year.  
No personal containers – single use containers must be purchased prior to picking
Masks are recommended
Be respectful of other pickers by keeping distance and limiting phone calls
All children must stay with adults
Please self limit the number of people in your group to those picking only.
Mid July through August.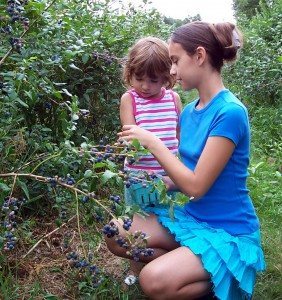 Blueberry season begins in mid July and under optimal conditions will extend until Labor Day, when apple season begins. Our bushes are irrigated, high bush cultivars, which produce large, tasty berries and are convenient for picking.
Please remember to leave pets/dogs in the comfort of a cool home, since they are not allowed out of the vehicles due to health and safety reasons.